Country Night Featuring Mo Pitney
Jamie's Outpost presents the Labor Day Home Grown Country Jam featuring Curb Records recording artist Mo Pitney and special guests Nashville recording artist Joe Bayer, Brushville, and Hillbilly Rockstarz.
For more about Mo Pitney please visit the Mo Pitney Official Website.
Hillbilly Rockstarz -1:00pm
Brushville - 4:00pm - 6:30pm
Joe Bayer - 7:00pm - 9:30pm
Mo Pitney - 10:00pm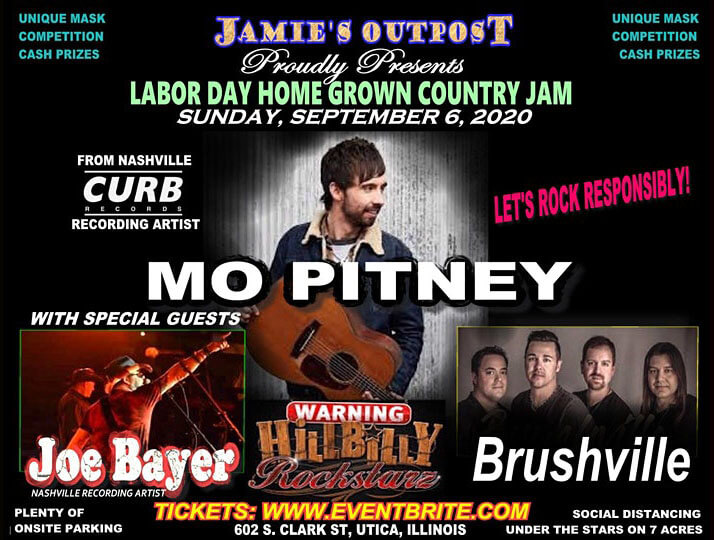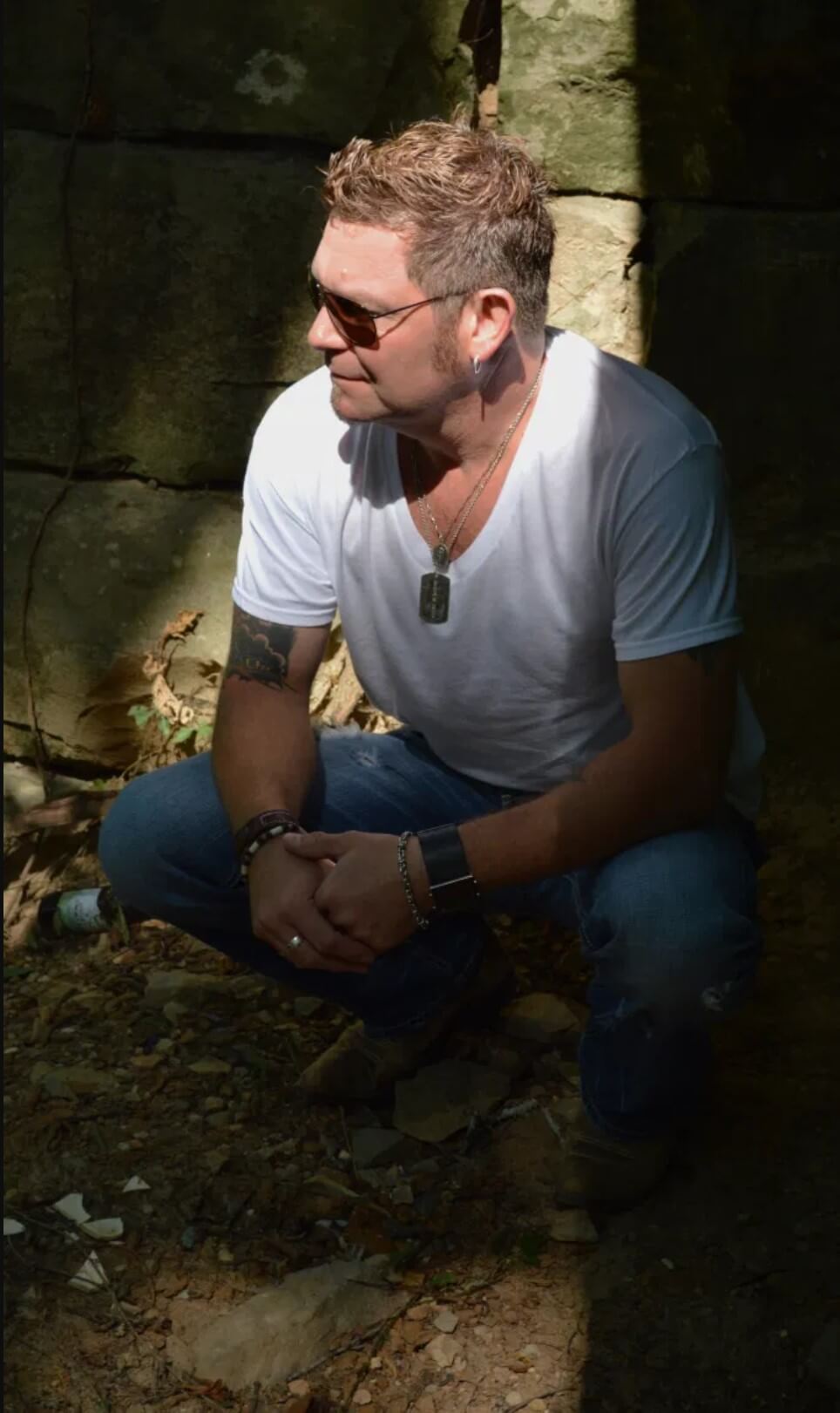 Nashville Recording Artist Joe Bayer
Joe Bayer was born in Ottawa, Illinois. He began his musical journey at an early age. Joe played throughout the Midwest and made the move to Los Angeles, California where he and his hard rock act Devastation Run landed a record deal with Ironworks records. Joe performed all over the West coast, but his West coast career was cut short when family matters brought him to New York.
Joe had a brief stint as a guitarist in another project before stepping into the spotlight of his own band. He has since has had national and international radio airplay. Joe has also chalked up a couple of Indie Radio awards and performed at award shows in Nashville and Nevada. He has also had the pleasure of opening for Tim McGraw, Charlie Daniels Band , Dierks Bentley, Kip Moore, Dustin Lynch, Justin Moore , J. Geils Band , Chris Young , The Farm and The Lost Trailers just to name a few.  In January of 2017 Joe decided to make Nashville his home…he is working on new music, writing, and heading into the studio to cut his 3rd album, you can catch him on Broadway as well, playing Tootsies, Honky Tonk Central and Rippy's !
The band continues performing live and recently released a New radio single "She's With The Band" written & produced by Joe Vulpis receiving spins on Sirius XM The Highway and other Major Radio markets.
Read more about Joe Bayer please visit the Joe Bayer Official Website.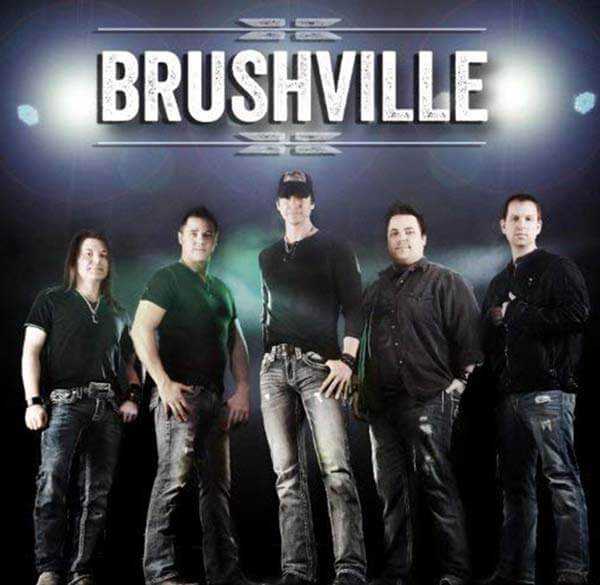 Up Beat Country Rock
Known for their LIVE shows. Brushville has been playing SOLD OUT shows because of their high energy performances. One reporter compared a Brushville show to a hockey game. "It was an engineering masterpiece as all members could switch out of one song mid-stream and into another seamlessly. It was like watching a hockey game where the players changed, but the action and the game clock kept rolling."
Brushville blends four extremely talented musicians, with incredible harmonies, an explosive stage show and a fresh, dynamic sound produced by an array of instruments to create an unforgettable experience for the audience.
For more about Brushville visit the Brushville Official Website.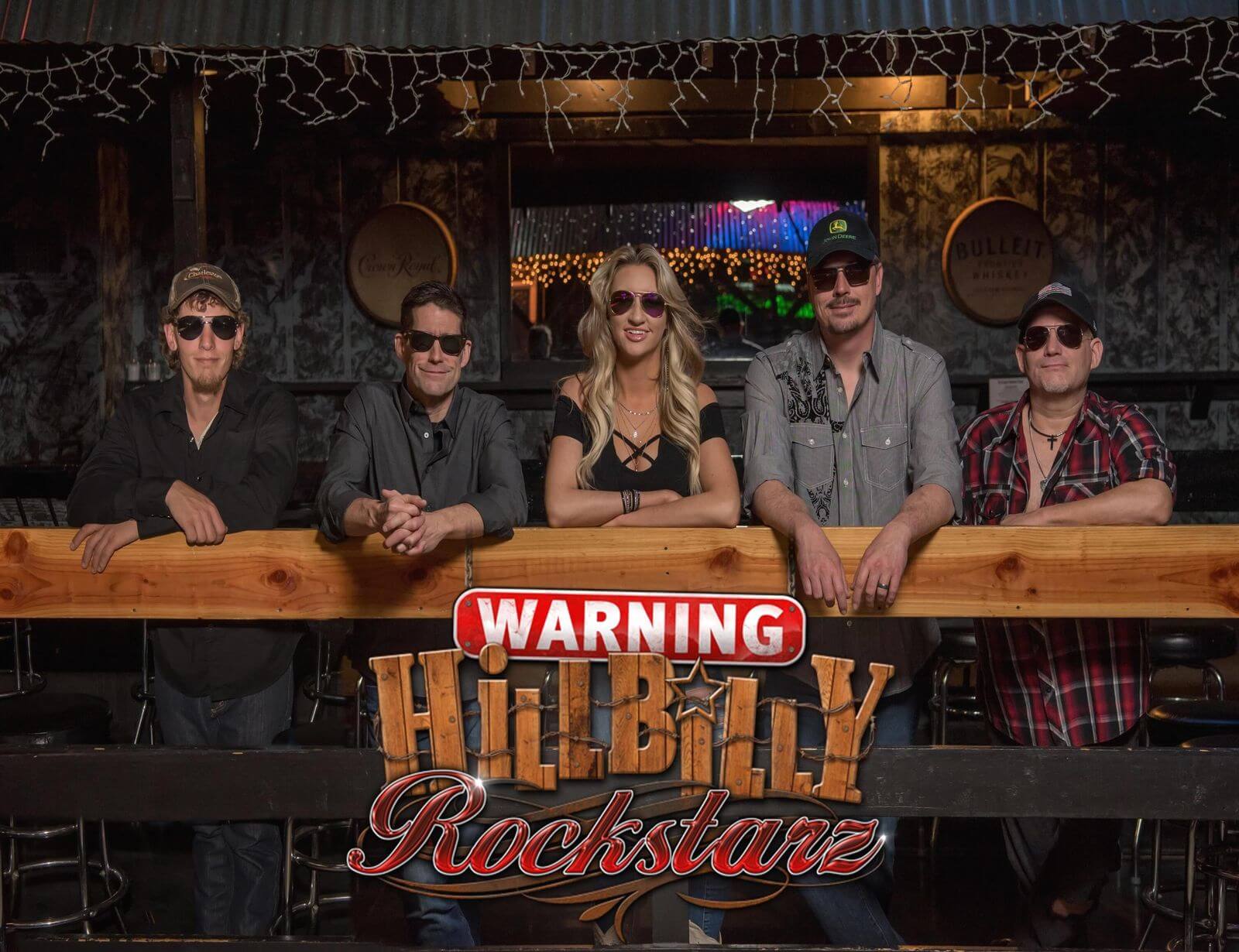 Country Never Rocked So Good!
Hillbilly Rockstarz are Chicago's very own country super group, specializing in covering the latest hits in country music, along with many of your classic favorites. This band is always true to the original recording, so they've always gotcha covered. HBRS Setlist's are full of radio friendly country music. This headlining show promote's a good time, feel good, performance. Country Music fans love their connection with the audience. Leader of the band and founding member Scott Lewis... "IT'S ALL ABOUT GOOD TIMES WITH GOOD PEOPLE"
There are many bands are trying to emulate the Hillbilly Rockstarz show, but as Hillbilly fans will attest, there's only one Hillbilly Rockstarz . They perform all the top hitz found on Todays country radio week after week, mixing up the show with all your favorites. Hillbillyz will hit y'all with some Blake Shelton, Little big town then Miranda Lambert, Kelsey Ballerini, Darius Rucker- Into some country rockin' Luke Combs, Jason Aldean, Garth Brooks, Luke Bryan and Florida Georgia Line.
For more about Hillbilly Rockstarz visit the Hillbilly Rockstarz Official Website.
The Biggest Country Event of the Year