Comprised of several rock and roll giants, this highly decorated artist collective is loaded with more Grammy Awards, Billboard singles, BMI Songwriting Awards, plus major soundtrack and touring credits than even the most spacious trophy case or resume can hold, while the subsequent songs are truly timeless even in current contexts.
Voices of Rock radio consists of John Elefante (former Lead Singer of Kansas), Wally Palmer (Lead Singer of The Romantics), Charlie Huhn (Lead Singer of Foghat), Kevin Chalfant (performed as Singer with The Storm & Journey), and John Schlitt (former Lead Singer of HEADEAST & PETRA).
Read more about Voices of Rock Radio at www.voicesofrockradio.com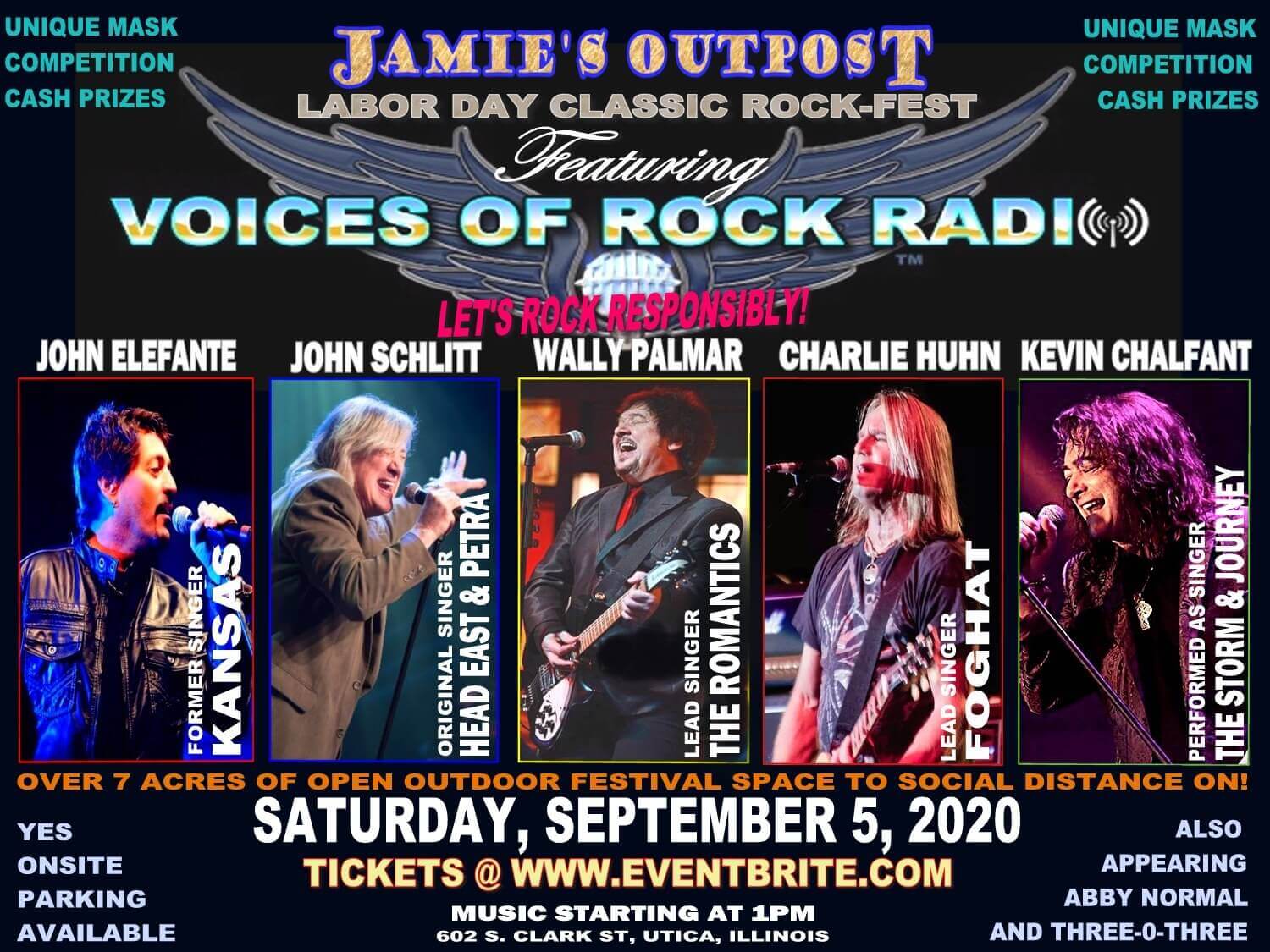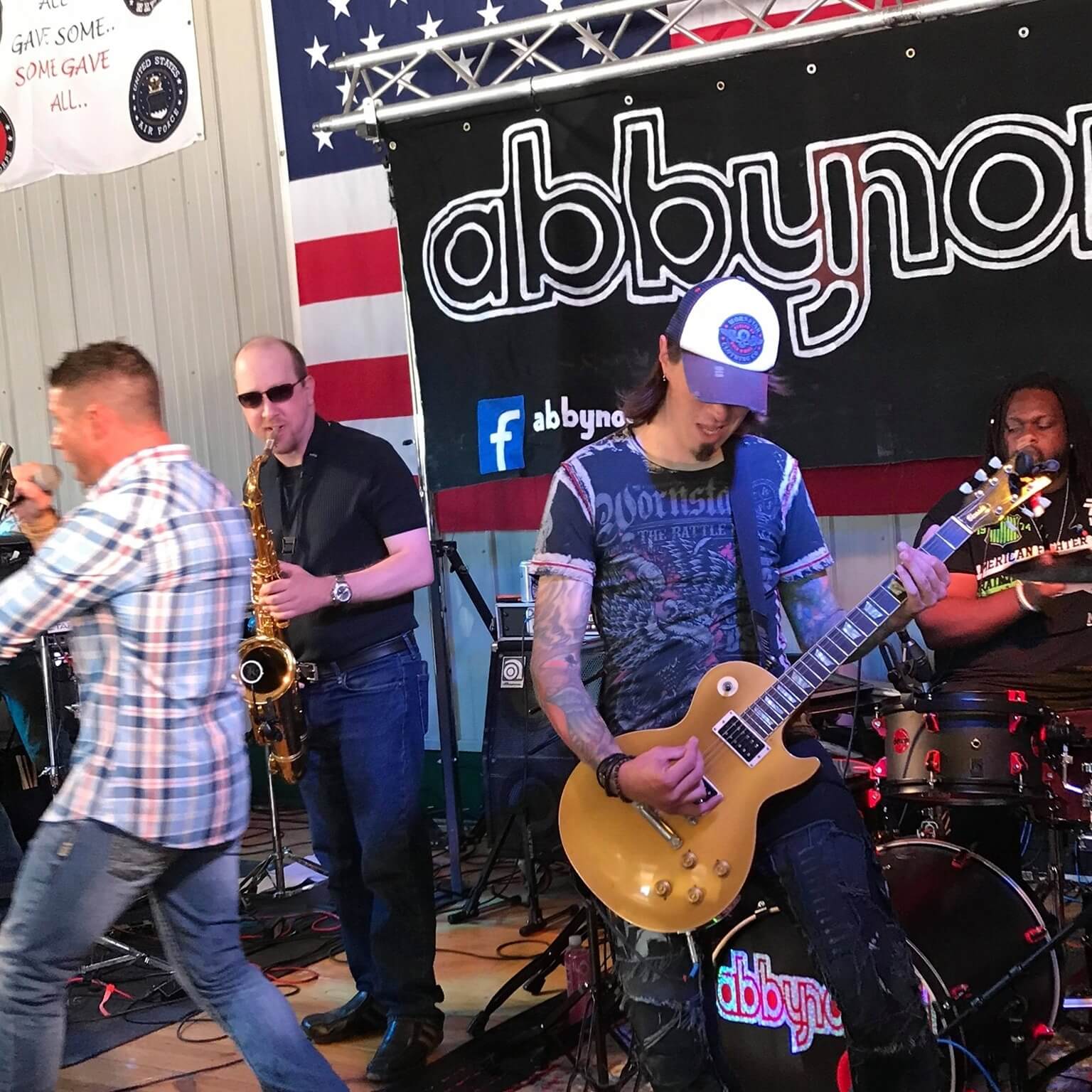 The band abbynormal from north central Illinois.
Music, concert schedule, and conversation. We have an award-winning lead vocalist, two drummers who play percussion and kit, guitar and bass with attitude, and keyboard programming on selected songs. We do all sorts of engagements including clubs, festivals, parties and fund-raising events for charity.
Read more about Abbynormal at www.facebook.com/AbbyNormal815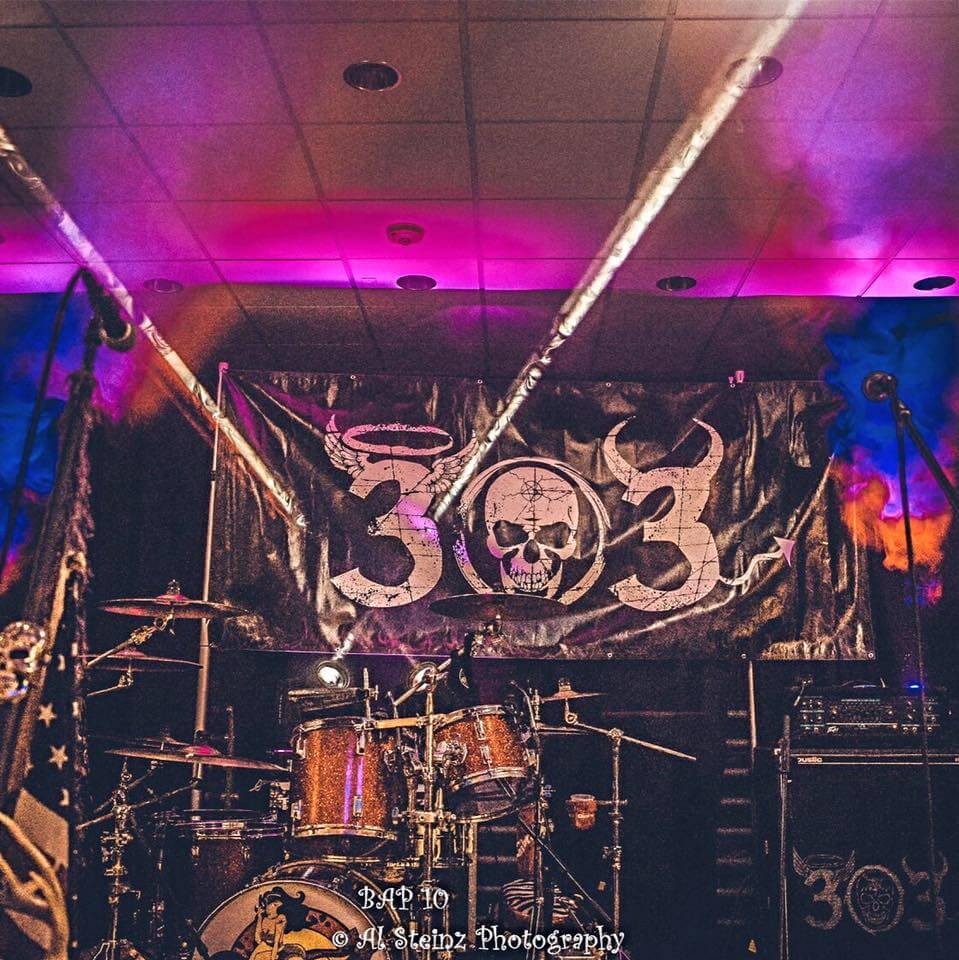 303 is a 6 piece, kick ass TRIBUTE TO ROCK 'N ROLL!!!! We formed in the summer of 2012. Paul Williams (Lead Vocals) and his brother Mark Williams (Bass) had idea for a Rock band We cover well known rock anthems from classic '70's to today's heavy hitters and we have already opened up for '80's rock staples: Faster Pussycat and Bullet Boys!! 303 is up to playing anywhere!
From small bar type venues to big outdoor shows! Rick Piscia (Rhythm guitar) Mark Stearns (Lead/Rhythm guitar/Mandolin) Shawn Kemp (Lead guitar) and the eighth wonder of the world...Jason Mancini (Drums) bring the rest of 303 together. Mark Dudek also makes special appearances by adding the unique sound of bagpipes to our show!
For more about 303 visit www.facebook.com/303Band
The Event of the Year You Don't Want to Miss
Tickets are $25 in advance or $30 at the gate.
Limited parking will be available on site for $10.
Event Schedule:
11:00am: Doors open
1:00pm - 4:00pm: 303
5:30pm - 8:30pm: Abbynormal
9:00pm - 11:00pm: Voices of Rock Radio
Along with all-day live music Jamie's Outpost will feature food trucks and vendors from many local restaurants from the surrounding areas.
*If the event is cancelled due to weather conditions or any other unforeseeable reasons the event is to be rescheduled for a later date.